Youth Engagement for Peace Project (YEPP)
Youth make up the largest demographic group in Zimbabwe. In reflection meetings and healing workshops with youth held by Tree of Life, the young people participating expressed that they are often excluded and unacknowledged as social agents. They noted that there is very little respect for youth in their communities and that unemployed young people are perceived as being anti-social influences and viewed with fear.  They articulated their need to be offered opportunities to become social agents for peace and reconciliation in their communities and to demonstrate their capacity to effectively manage community projects. In 2017 Tree of Life began the Youth Empowerment for Peace Project (YEPP) which includes an array of activities including PACS workshops for young people, Livelihoods Development and Pro-peace activities. YEPP aims to equip young people to address the many challenges they face, both economically and socially. The YEPP project has helped young people to become role models in their community who advocate for peace, social cohesion and sustainable livelihoods development. After undergoing intensive training in psychoeducation, groups dynamics, livelihoods development and community mobilisation, the YEPP youth teams had the opportunity to showcase their skills in very practical ways.
Since the start of the YEPP project Youth have undergone the following:
Trauma Healing and Empowerment Workshops

Psychosocial Awareness and Coping Skills (PACS) workshops

PACS training

Group Dynamics training

Positive Peace Training

Livelihoods Development Training

Covid-19 and Bereavement and Loss support Training
The six ToL youth groups conducted a series of peacebuilding and awareness raising initiatives. These were initiated by themselves and delivered through partnerships with local community leaders and other community-based organisations. Youth-led activities included:
Clean-up campaigns

Visits to Old Age homes

Visits to Children's Homes

Sexual Reproductive Health Rights (SRHR) Awareness

Menstrual Health Awareness and sanitary wear handouts

Community "Mukando" Internal Savings and lending groups

Donate-a-mask campaigns (during the Covid-19 pandemic)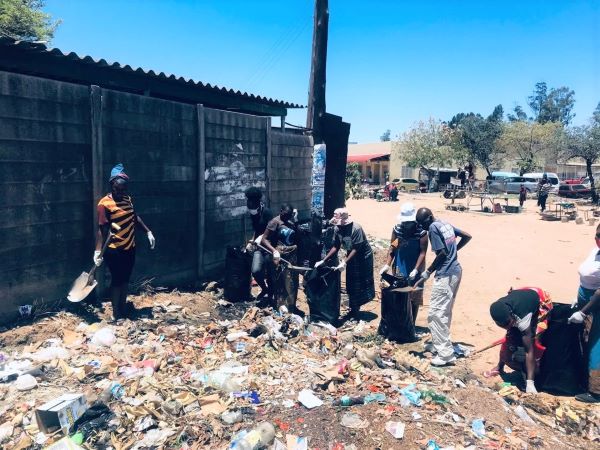 .